ROCKET NINJA CYBORG
A cyborg ninja with a jetpack
Rocket Ninja Cyborg is a fun little Flash platformer that was inspired by Ice Climber and Icy Tower

Try to jump / swing / climb / thrust / burst as high as you can before the rapidly-growing cyborg-melting mega-magma-soup sends you into robot-heaven!

You can still play the game here at newgrounds.
Features
simple pickup and play action

a cyborg ninja with a jetpack... what more do I need to say?
Gallery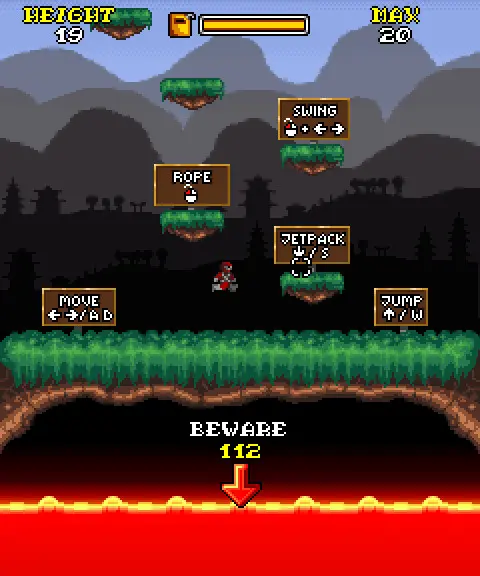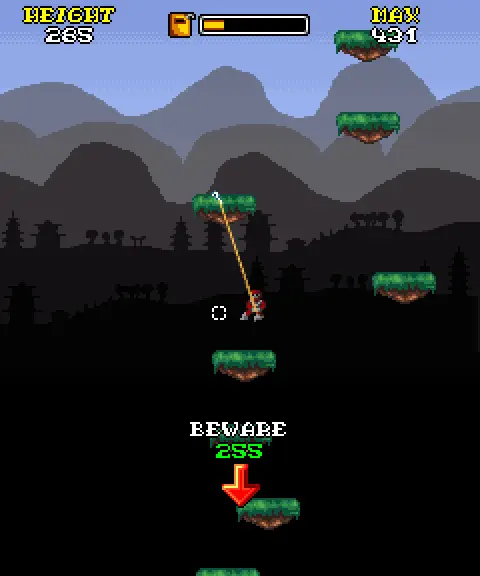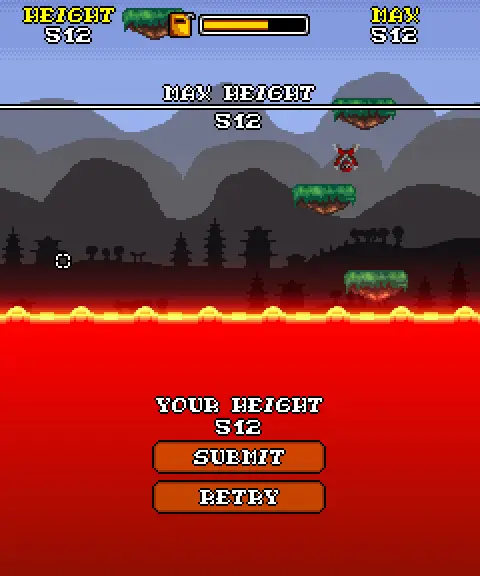 Trivia